Orland Park, IL

Pest Control
Your Orland Park Pest Control Problem, Gone For Good, Guaranteed.
Orland Park Office:
(708) 416-8042
1500 Ravinia Pl., Unit 1D, Orland Park, IL 60462
Request a Callback
We'll give you a call to discuss the best pest application for you:
Orland Park, IL

Pest Control Services
A Clean and
Pest Free Home in Orland Park

is just a call away..
At Pointe Pest Control we take pride in protecting your home in Orland Park from year-round invaders and seasonal pests. Our experienced, licensed, and well-trained technicians are committed to providing your Orland Park home with safe, environmentally friendly pest protection. We simply guarantee results, if pest activity persists after a service call, we will return for free until the problem has been solved.
Let's Identify Your Pest Problem
1500 Ravinia Pl., Unit 1D, Orland Park, IL 60462
Get Complete Pest Protection in Orland Park with Pointe Pest Control!
Orland Park, Illinois is a small village located around 25 miles southwest of Chicago. It is spread over 20 square miles of land, and is home to over 51,000 residents. Money Magazine has also awarded Orland Park with the title of being the 45th best place to live in America, but even the best places in the country aren't immune to insects, rodents, and other pests. The possibility of a pest infestation is always high in Metro and Suburban areas, and Orland Park is no exception.
Most people don't bother worrying about pest control, since having some vermin tearing up your garbage bags, or an ant trail leading to your home is nothing to worry about. However, ignoring the problem isn't going to work out in your favor, because, before you know it, you are going to be dealing with a full-blown infestation. Pests multiply rapidly and once they're in your home, they often wreak havoc.
To deal with a possible pest infestation, you should stay vigilant and call the pest control experts at Pointe Pest Control to deal with your pest problems for you! We are a reliable pest control service operating in Orland Park, and guarantee effective pest control services for peace of mind.
Easy On Mother Nature, Hard on Pests!
Our motto is to be easy on mother nature and hard on pests, which is why we only use green products. This ensures that we don't damage the environment while eliminating the pests, and ensuring that you don't have to worry about another pest infestation anytime soon. Our products are the very best in the industry, and offer exceptional performance without any environmental toxicity. 
You can get in touch with us at any time, by calling at

(708) 416-8042

if you are dealing with a pest infestation in and around Orland Park. 
Pointe Pest Control has been around in the industry for a long time and realizes the value of delivering exceptional quality pest control services to customers. We have different pest control programs for our customers in Orland Park, depending on the severity and scope of the pest infestation. Our superior pest control services for Orland Park homeowners and businesses is the reason why we are regarded as one of the best pest control experts in the industry today. We are equipped to handle all kinds of pest infestations, including wasps, bees, rodents, spiders, and ants.
Schedule your FREE Inspection today to get $35 OFF your first service!
The likelihood of a pest infestation increases during the summer months, but that isn't a problem for us, since we are equipped to deal with pest infestations of any scale in any season. Our pest control technicians are all certified and licensed technicians, who have experience in cutting-edge pest control techniques. Our extensive range of pest control services in Orland Park includes the exterminator services for:
The Leading Pest Control Services in Orland Park, IL
There is no greater danger or fear for homeowners in Orland Park, IL than getting their home infested with rodents, roaches, and other pests. There are so many insects and vermin that can invade, damage, and ruin your home, which is why you need the services of an expert. That is exactly what we offer at Pointe Pest Control, because we know the value of getting rid of pest infestations quickly. There is a reason why we are regarded as the leading pest control service provider in Orland Park, IL and that is our commitment to excellence in pest control. If you're wondering what we can offer in our pest control services, here are some of the reasons why we are regarded as the best:
Comprehensive preventative outdoor treatment to secure the perimeter of your home
Complete indoor treatment for all types and varieties of pests
We also provide specific and customized pest control treatments, which offer the following benefits:
Saving your home from harmful carpenter ants
Protecting your home from unwanted and invasive pests
Preventing rats and mice from invading your home
Protecting your home with wasp proofing services
Your home and neighborhood is your haven, so if you experience any kind of pest infestation problems in Orland Park, IL get in touch with Pointe Pest Control immediately. We can safely and effectively get rid of any:
Spiders
Pantry pests
Mice
Bees and wasps
Bed bugs
Ants
Call today for your first appointment! We are here to help you and your family be pest free! 
We are:
Family owned and operated
Licensed, certified and Insured
Affordable contracts
Environmentally green service
Guaranteed pest control
We never let our standards drop because the community at Orland Park has entrusted us with the task of handling all pest control infestations. We have delivered on our word, and all our pest control technicians have been able to effectively, efficiently, and safely get rid of pest infestations.
Why Choose Pointe Pest Control for Pest Control?
There are lots of other pest control professionals in Orland Park, IL but what makes us better than the rest is the fact that we are renowned as pest control exterminators.
We have been handling all types of pest infestations for a long time and have also added cutting-edge techniques and the best tools and products to fight pests without harming the environment.
We have a great amount of experience as pest professionals and understand the community better than anyone else. Our extensive experience in pest control services has allowed us to become the leaders in pest control for Orland Park, IL.
We have been doing for a long time, and know all about the different types of pests that can infest homes and businesses in the area. This places us at a great advantage over others, since we can get to work quickly, and exterminate all pest control infestations.
It has taken us a considerable amount of time and experience, before we could deliver effective pest control services in Orland Park. To ensure that we got to this stage, we implemented pest control solutions that were designed to produce the best results in the shortest amount of time. We are also monitoring the common pests that are found in Orland Park, and that allows us to deal with an infestation quickly before it becomes a major problem. Here is how we can quickly overcome and deal with any pest infestation problem:
Assessment of the infestation
Our technicians will conduct a thorough inspection of your home and property to determine the extent of the infestation, depending on the type of pest we are dealing with. We have cutting-edge techniques that allow us to find pests and determine the best course to eliminate them.
Implementation of solution
Once we have assessed the infestation, we will then quickly begin the next phase, which will be implementing different strategies to deal with pest infestations. We ensure that the methods we use are environmentally friendly, effective, and prevent pests from invading again.
Monitoring the infestation
Our job doesn't end once we have dealt with the infestation, since we will continue monitoring your home for new pests, and suggest you treatments to remove pests.
Fully Trained Pest Control Technicians
It's not just the techniques that we implement, which has allowed us to become one of the best pest control services in Orland Park, IL. Our technicians are all experienced, trained, and licensed professionals who undergo rigorous training to ensure that they can master all kinds of pest control and extermination jobs. Our training program is comprehensive and effective, which is why all our technicians can deliver consistent quality in pest control. No other pest control service in Orland Park has been able to come close to the expertise of our technicians.  
 Schedule your FREE Inspection today to get $35 OFF your first service!  
With Over 12,000 5 Star Reviews
Your Pest Problem is Gone, Guaranteed
Why Pointe Pest Control?
Pointe Pest Control is one of the largest family-owned and operated pest control companies in the U.S. We have pest control and customer service down to a science, and we know you'll appreciate the results.
CALL (630) 581-2640
FOR YOUR FREE ESTIMATE TODAY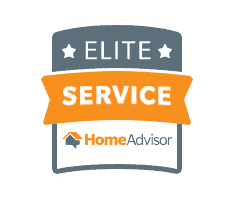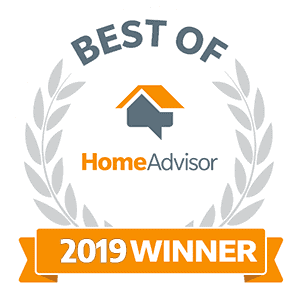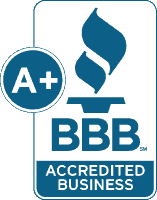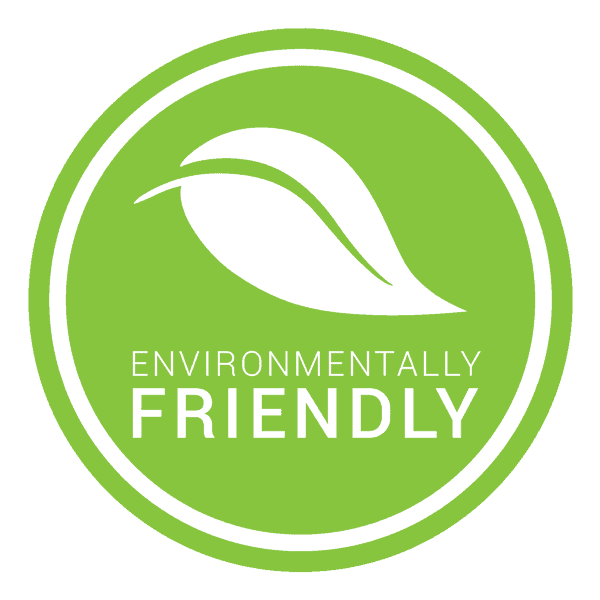 What's Your Pest Problem?
Pointe Pest Control Reviews
Here's what our happy customers had to say about our services:
Request a Free Quote Today
(We do not share your data with anybody, and only use it for its intended purpose)