Crystal Lake, IL

Pest Control
Your Crystal Lake Pest Control Problem, Gone For Good, Guaranteed.
Crystal Lake Office:
(708) 416-8042
230 Florence Street, Suite 1, Crystal Lake, IL 60014
Request a Callback
We'll give you a call to discuss the best pest application for you:
Crystal Lake, IL

Pest Control Services
A Clean and
Pest Free Home in Crystal Lake

 is just a call away..
Crystal Lake is a small city, based in McHenry County, in the state of Illinois, in the United States. The city has gotten its name from a famous lake, which is located to the southwest of the city, and is around 1.6 miles long. The overall population of Crystal Lake is more than 41,000 and it is the largest city in McHenry County, which is also a part of the metropolitan area in Chicago. One problem that people in Crystal Lake are dealing with is frequent pest infestations, which have been wreaking havoc in the city. Therefore, professional pest exterminator services are in demand, and Pointe Pest Control have been delivering on-point and integrated pest control solutions to the city for a long time.
We are pest control professionals who have great experience in identifying and then removing pests from your residential estate or business property. Pests come in all shapes and sizes, and there are different methods of safely and effectively removing them. Our pest control technicians are all industry professionals who have acquired proper training and have the license to perform pest exterminator services in Crystal Lake.
Let's Identify Your Pest Problem
230 Florence Street, Suite 1, Crystal Lake, IL 60014
Crystal Lake Insect Issues
Though insects are small, they can turn into massive problems. Termites can destroy your home. Rodents will chew through sheet rock walls, ruin your food and spread disease. Cockroaches disperse bacteria. Biting you while you sleep, bed bugs can make every night a nightmare. Spiders, wasps, and mosquitoes can quickly turn into infestations that make your home feel unlivable. When infestations get bad, it's time to call in the professionals.
Professional Pest Solutions Delivered!
Our expertise in delivering outstanding pest control solutions to residential and commercial clients in Crystal Lake is the reason we are regarded as the experts. We have handled all types of pest infestations over the year and have always delivered superior pest control services to everyone. Here are some of the reasons why we are rated so highly in the industry:

We don't beat around the bush, because we know that the proper way to defeat any pest infestation is to identify the problem quickly and then remove it from the equation. Our team of pest control exterminators will assess the situation thoroughly, before dealing with the pest infestation.

We offer quick response for both residential and commercial pest infestation problems. Our team is on standby to arrive at your home or business to conduct a proper inspection of your property.

All our pest solutions are delivered in a professional manner, using EPA-approved products. This is because we believing in eliminating the problem without harming the environment or your property. Our products don't contain harmful chemicals that could cause problems for your pets or children.

You can get in touch with us at any time, by calling at (708)-416-8042 if you are dealing with a pest infestation in and around Crystal Lake.

Schedule your FREE Inspection today to get $35 OFF your first service!

At Pointe Pest Control, we don't just help with pest control, but also provide proper pest prevention guidance to homeowners and businesses in Crystal Lake. Dealing with pests isn't something you ever want to do, and the best way to guarantee that you won't deal with an infestation is by taking proper care of your property. Our inspection team will work with you to identify problems, and provide integrated pest solutions to ensure you don't have to worry about an infestation.

They will provide you with advice on how to stop rodents and insects from breaking into your homes and making their nests. You will also learn the proper way to take care of your property, so that it doesn't attract pests. Here is the brief that our pest control experts will provide you with:

Cleaning
Dehumidifying
Caulking
Removing clutter
Sealing
Removal of standing water
Proper disposal of garbage

We are experts in handling all kinds of pest infestations in Crystal Lake, which includes ants, spiders, rodents, bees, and wasps to name a few. Our integrated pest control solutions are designed to provide an effective and environmentally conscious approach for proper pest management. Our pest monitoring services include identifying and preventing pests from all indoor spaces, lawn or home.

We also work with the community to ensure that pest infestations are controlled. This will only help people in the long-run, since it will reduce the severity of any pest infestation in your home or office. The reason why we are regarded as the best pest control service in Crystal Lake is because we are committed to dealing with the problem and ensuring complete satisfaction with our services.

It doesn't matter what kind of pest infestation problem you are dealing with, we are equipped and experienced enough to handle all kinds. Our pest control technicians work with the best products and have in-depth knowledge about the best way to treat residential and commercial pest infestations in Crystal Lake. Our team of pest exterminators will treat the problem in a humane manner and ensure that the pests are properly disposed. Our expertise lies in:

Ants infestation control
Bed bug control
Termite control
And much more

If you're looking for complete pest infestation elimination for your home or business in Crystal Lake, there is only one name that you can trust, Pointe Pest Control.

You can schedule your free inspection today and get 35% off for your first service.
Experienced Pest Exterminators in Crystal Lake, IL
If your yard or house in Crystal Lake has been overrun by spiders, fleas, rodents, roaches or ants, then you need to find experienced pest exterminators in Crystal Lake. They don't come much more experienced than Pointe Pest Control, which has a long history of providing the most effective and trustworthy pest control services in Crystal Lake, Illinois.
Our pest control experts know all about the best methods and techniques to use for eliminating and exterminating pests from homes and businesses in Crystal Lake. Our expertise lies in spider removal, bug control, and rodent extermination services, and we have been delivering them for years in the city. Over the years, we have handled numerous pest infestations and have always delivered outstanding services with 100% client satisfaction.
All our pest control technicians are licensed, insured, and trained to deliver high-quality pest control services. That is how we can maintain exceptionally high standards of quality pest infestation services in Crystal Lake, IL.
Here at Pointe Pest Control, we offer the most comprehensive pest infestation and bug removal services to residential and commercial clients. Our professional and experienced team of exterminators can handle all types of pest problems and deliver superb services. It doesn't matter whether you have ants, beetles, spiders, mice, rodents, fleas, or termites, our experienced team is highly trained to deal with them. Our bug exterminators carry EPA-approved products, which can help you get rid of any insects, like roaches, spiders, wasps, and ants invading your home or business.
We are committed to eradicating all types and manners of pest infestations in Crystal Lake, and work with our clients to identify and eliminate the pest problem. We have years of experience in pest control solutions and can provide you with the perfect solutions for your pest problem. Our pest control services can be customized based on your pest infestation, so that you get peace of mind. Here are some reasons why we are the best pest control service in Crystal Lake:
Affordable contracts
Environmentally green service
Family owned and operated
Guaranteed pest control
Licensed, certified and Insured
We want you to know that no matter what kind of pest infestation problem you are dealing with, we can help you get rid of it easily. Our technicians strive to deliver the very best services, so that your property is pest free and your quality of life remains unaffected.
Impressive Pest Control Service for All Seasons in Crystal Lake
Whether you require residential or commercial pest control solutions, you can always count on Pointe Pest Control to deliver the best pest control services. We are experienced pest control service contractors and know all about the most common pest infestations in Crystal Lake. We can deliver effective commercial and residential pest control services to our clients easily.
When the winter months arrive, it generally signals the time when wasps, hornets, and yellow jackets around Crystal Lake start getting aggressive. If you have noticed a sudden upturn in flying pests around your home or business, it is time that you call in the pest control experts at Pointe Pest Control. Our technicians are all trained professionals and carry the best tools and products to handling pest infestations in Crystal Lake.
The Pest Exterminators
When it comes to effectively dealing with pest control solutions, our expertise is unmatched in Crystal Lake. Our technicians work around the clock to identify pest problems and then come up with proper solutions to get rid of them. There are multiple ways to identify pest control problems, but our techniques, tools, and products allow us to deliver superior services every time.
Our pest exterminators will use EPA-approved products, so that the chemicals in the products don't harm the environment. The products are also safe to be used in areas where pets and children are bound to play, such as your yard. This is the reason why we are trusted as the best pest exterminators in the industry, as we deliver superior results to everyone.
Guaranteed Pest Control Solutions
There are lots of pest control service providers operating in Crystal Lake, but Pointe Pest Control stands head and shoulders above them. This is because we have worked for lots of clients in the city and know all about the common pests that affect homeowners and businesses. That allows us to be ready to deal with pest infestations and guarantee effective pest control solutions.
Our pest control technicians are all licensed, certified, and trained professionals, with years of experience under their belt. This allows them to provide consulting for pest control and eliminate or exterminate any pest infestation properly.
With Over 12,000 5 Star Reviews
Your Pest Problem is Gone, Guaranteed
Why Pointe Pest Control?
Pointe Pest Control is one of the largest family-owned and operated pest control companies in the U.S. We have pest control and customer service down to a science, and we know you'll appreciate the results.
CALL (630) 581-2640
FOR YOUR FREE ESTIMATE TODAY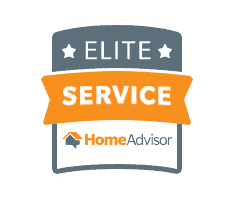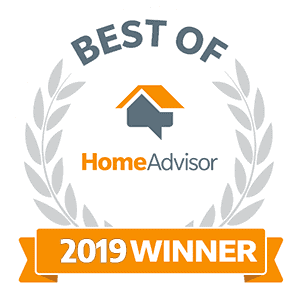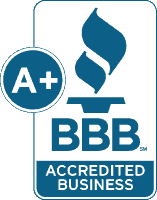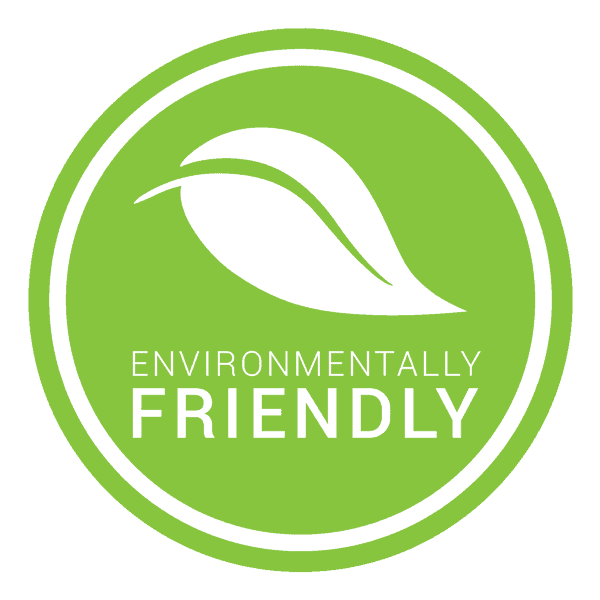 What's Your Pest Problem?
Pointe Pest Control Reviews
Here's what our happy customers had to say about our services:
Request a Free Quote Today
(We do not share your data with anybody, and only use it for its intended purpose)