Glenview, IL

Pest Control
Your Glenview Pest Control Problem, Gone For Good, Guaranteed.
Glenview Office:
(708) 416-8042
2100 Lehigh Avenue, Suite 4, Glenview, IL 60025
Request a Callback
We'll give you a call to discuss the best pest application for you:
Glenview, IL

Pest Control Services
A Clean and
Pest Free Home in Glenview

is just a call away..
Glenview, Illinois is an affluent village, located in Cook County, and has a total population of around 45,000. The public schools in Glenview are regarded as the best in the United States, due to their exceptionally high standards. They are so good that Business Insider ranked Glenbrook South High School in Glenview as the 19th best high-school in America. It is a suburban area and therefore, is prone to pest infestations from time to time. While, no place on earth is safe from pest infestations, it is always a good idea to get great pest control services so that you don't have to worry about them.
This is where Pointe Pest Control is the undisputed leader in the industry, since they can handle all types of pest infestations in Glenview. Ignoring a pest infestation isn't smart and not recommended for anyone, because some pests carry dangerous infectious diseases with them. That could be harmful for the health of your family and make living conditions a nightmare for people, because these pests are just going to keep on multiplying over time and wreak havoc in your community.
The pest control experts at Pointe Pest Control are always on the lookout for cases of pest infestations in Glenview, because they know that the best way to deal with any infestation is to catch it early on. At Pointe Pest Control, we have the licensed and trained pest control technicians who use the latest tools, and have experience in dealing with all kinds of pests. This is the reason why we can guarantee superior pest control services to our clients in Glenview consistently.
Let's Identify Your Pest Problem
2100 Lehigh Avenue, Suite 4, Glenview, IL 60025
Forget your Pest Infestation Problems!
We have great experience in pest control problems, and can handle all types of infestations that you are suffering with in Glenview. The one thing that sets us apart from the rest in our industry is that we take great care in ensuring that we dispose of pests in an appropriate manner. We use green products, so that we don't damage the surrounding environment when dealing with the pest infestation.
You can get in touch with us at any time by calling at (708)-416-8042 if you are dealing with a pest infestation in and around Glenview.
We are experts in handling all kinds of pest infestations in Glenview, which include ants, spiders, rodents, bees, and wasps to name a few. We can deal with pest infestations in all seasons, since we are professionals of the highest order and carry the best tools and products. Our pest control technicians are all licensed and certified technicians, who have come out with new techniques to deal with pests.
Our pest control expertise is unmatched in the industry, since we have been around for a long time. We also provide various programs for clients in Glenview, based on the scope and severity of their pest infestation. The reason why we are regarded as the best pest control service in Glenview is because we are committed to dealing with the problem and ensuring complete satisfaction with our services.
We provide our pest infestation services to both commercial and residential clients in Glenview. You can acquire the following pest control services from Pointe Pest Control in Glenview.
Termite control
Home pest control
Commercial pest control
Bed bug control
Ants infestation control
And much more
You can schedule your free inspection today and get 35% off for your first service.
Dealing with Pest Infestation in Glenview, IL
Glenview is an amazing place to live, and if there is a downside to living in the village it is that it is prone to pest infestations with rodents, roaches, and ants being the most common ones. There are lots of different pests that can invade your home and ruin your quality of life in Glenview. This is the reason why Pointe Pest Control has mastered the art of pest infestations in Glenview, since we have got experience of dealing with pest infestations over the years.
We know the best ways to go about dealing with pest infestations in homes and can help you quickly get the right results for your peace and sanity. Pests gross people out, and that is why you need to act quickly to deal with the problem. That is our area of expertise, since we are renowned for our super-fast response time and our complete guarantee of eliminating pests. Our custom pest control treatments also ensure that we can deal with all kinds of solutions and provide 100% client satisfaction.
Our technicians have experience in handling all kinds of pest control problems, which include:
Keeping your pantry and kitchen pest-free
Preventing rats and mice from invading your home
Protecting your home from unwanted and invasive pests
Protecting your home with wasp-proofing services
Saving your home from harmful carpenter ants
All our pest control technicians are licensed, insured, and trained to deliver high-quality pest control services. That is how we can maintain exceptionally high standards of quality pest infestation services in Glenview, IL.
Schedule your FREE Inspection today to get $35 OFF your first service!
Here at Pointe Pest Control, we offer dedicated pest control services to homeowners and businesses in Glenview, IL because we know the damage pest infestations can have on the community. Glenview, IL attracts lots of pests throughout the year, and the problem is that these pests can wreak havoc and ruin the quality of life for everyone.
In most cases, pests and insects are integral for keeping the balance in check in an environment, but too much of something always leads to bad results. These pests can cause serious harm to the ecosystem and infect people with diseases as well. This has resulted in a rise in demand for pest control services in Glenview over the past decade.
Our exclusive range of pest control services will eliminate pests without causing any damage to the environment. We can safely and effectively get rid of any:
Ants
Bed bugs
Bees and wasps
Centipedes
Mice
Pantry pests
Spiders
We never let our standards drop because the community at Glenview has entrusted us with the task of handling all pest control infestations. We have delivered on our word, and all our pest control technicians have been able to effectively, efficiently, and safely get rid of pest infestations. Here are some of the reasons we are the celebrated pest infestation experts in the village.
Licensed, certified and insured
Guaranteed pest control
Family owned and operated
Environmentally green service
Affordable contracts
We know that getting rid of pests is important, which is why we always strive to provide you with superior pest control services that will help protect your children, pets, and your home. You can get in touch with our licensed, insured, and certified team today, and we will offer you a free estimate.
What Makes Us the Best Pest Control Service in Glenview?
We have been handling all types of pest infestations for a long time and have also added cutting-edge techniques and the best tools and products to fight pests without harming the environment. There may be other pest control professionals in Glenview, IL but no one comes close to matching our expertise as professional pest control exterminators. Our experience in delivering pest control services in Glenview has allowed us to understand the best methods for dealing with different pest infestations in the village.
We have been working for a long time, and know all about the different types of pests that can infest homes and businesses in the area. Our technicians are all trained professionals and carry the best tools and products to handling pest infestations in Glenview. This places us at a great advantage over others, since we can get to work quickly and exterminate all pest control infestations.
Nature Friendly
At Pointe Pest Control, we understand the importance of nature and the safety of you and your family. We don't use harsh chemicals that damage the environment. We avoid chemicals that could potentially threaten your family's health. Our technicians use ecofriendly liquid treatments that have a low residual toxicity. Our methods will create a barrier between you and pests. We'll keep you, your family and Mother Nature safe while eradicating the infestations that are causing you problems.
Friendly Knowledgeable Staff
We're located in Glenview; our technicians live and work in the same area as you. We know the pest problems specific to our area. Our staff is friendly and we're serious about customer service. When you call Pointe Pest Control, one of our certified technicians will be on site to review your pest problem. We'll sit down with you to create an effective treatment plan that will meet all of your concerns. Pest control is what we do best. Our technicians have years of experience dealing with a variety of pest problems. We understand insect lifecycles and how rodents outsmart DIY approaches to the problem. We'll use a variety of treatment methods to ensure success. We're confident of our work and guarantee results. If your home is being overrun, you need to call in the professionals. You need Pointe Pest Control.
Our Pest Control Solutions
The fact that our pest control technicians know all about the different pest control solutions available in Glenview means that we can easily provide outstanding services.  We also implemented the best pest control solutions so that you can get the right answers to all your pest problems. We are always monitoring common pests in Glenview, so that we can handle the problem when it gets out of control quickly and effectively.
Our method for dealing with pest control and pest infestations remains the same, regardless of the type of pests we are dealing with. That is what allows us to deliver exceptional services to customers. Here is how we go about dealing with all pest infestations.
Assessing the infestation
Our technicians will conduct a thorough inspection of your home or property to determine the extent of the infestation, and the type of pest we are dealing with. We have the best products and tools to handle any kind of pest infestation, which enable us to conduct an assessment and prepare for the task on hand.
After analyzing the situation, our team will begin working on the next phase, which is about implementing strategies. We have different methods for dealing with different types of pests, and all our methods are effective, environmentally friendly, and prevent pests from invading again.
Monitoring the infestation
Our job doesn't end once we have dealt with the infestation, and we will continue monitoring your home for new pests. Our experts will also suggest treatments to you, so that you never have to deal with a similar infestation again.
Exceptional Pest Control Services Delivered
Our training program is comprehensive and effective, which is why all our technicians can deliver consistent quality in pest control. No other pest control service in Glenview has been able to come close to the expertise of our technicians.
It's not just the techniques that we implement, which has allowed us to become one of the best pest control services in Glenview, IL. Our technicians are all experienced, trained, and licensed professionals who undergo rigorous training to ensure that they can master all kinds of pest control and extermination jobs.
Schedule your FREE Inspection today to get $35 OFF your first service!
With Over 12,000 5 Star Reviews
Your Pest Problem is Gone, Guaranteed
Why Pointe Pest Control?
Pointe Pest Control is one of the largest family-owned and operated pest control companies in the U.S. We have pest control and customer service down to a science, and we know you'll appreciate the results.
CALL (630) 581-2640
FOR YOUR FREE ESTIMATE TODAY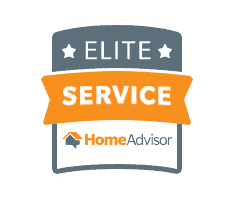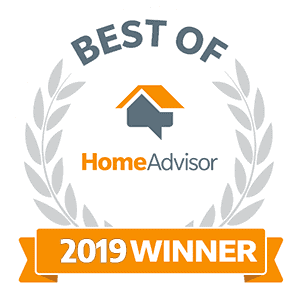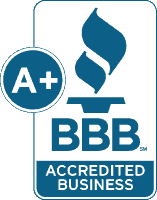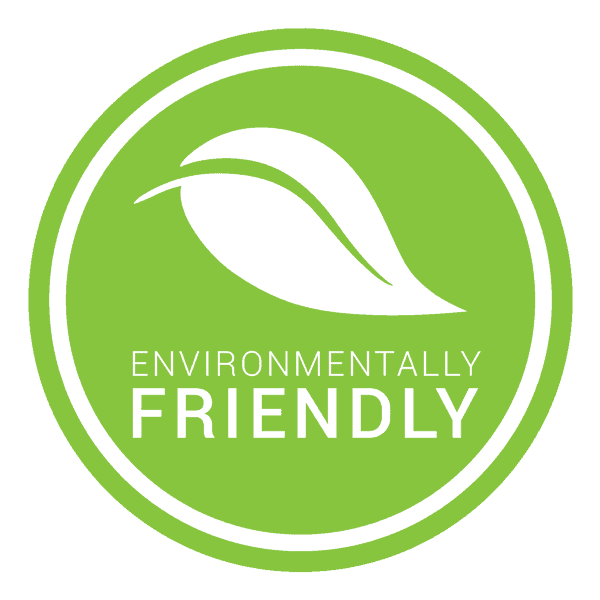 What's Your Pest Problem?
Pointe Pest Control Reviews
Here's what our happy customers had to say about our services:
Request a Free Quote Today
(We do not share your data with anybody, and only use it for its intended purpose)